In the post-epidemic period, what should the public space of an office building look like?
Adding a shared "third workspace" facility is necessary to encourage people to return to office buildings post-COVID-19. The so-called "third workspace" is a place to meet colleagues, hold customer events, watch football games, or finish casual work with coffee and milk tea.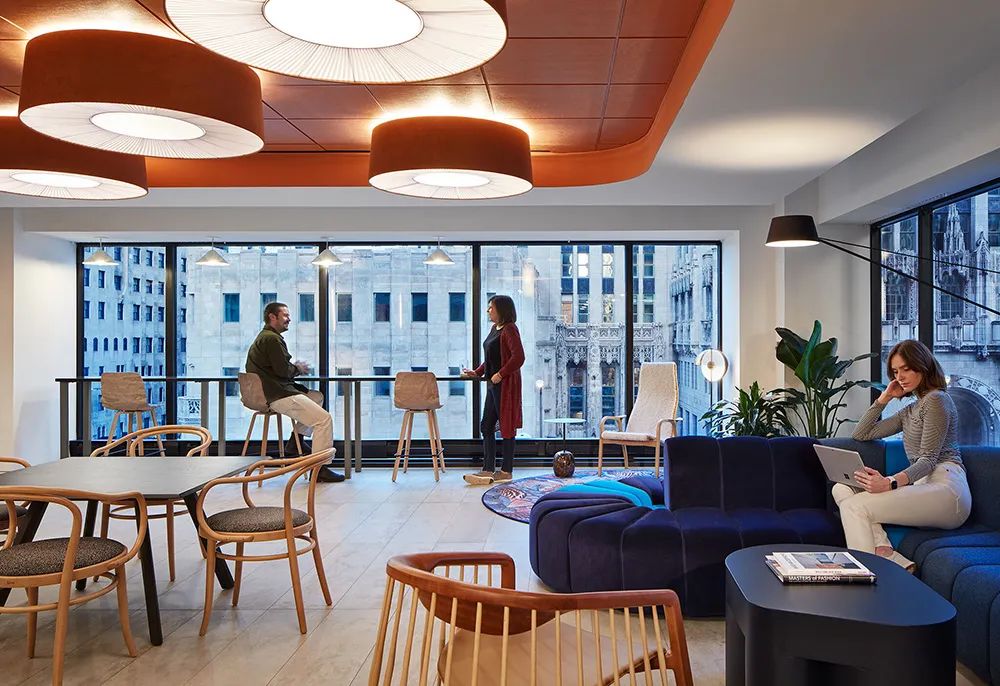 As part of the strategic repositioning of the property, a new tenant lounge was created at 444 North Michigan Avenue, with the ultimate goal of the space to create a sense of community. The design language of this public area is rooted in hospitality, while focusing on friendly comfort from "street to office". From entering the lobby to the elevator, to the tenant's lounge, and even to the tenant's office, every space we pass through expresses a determination to bring people together.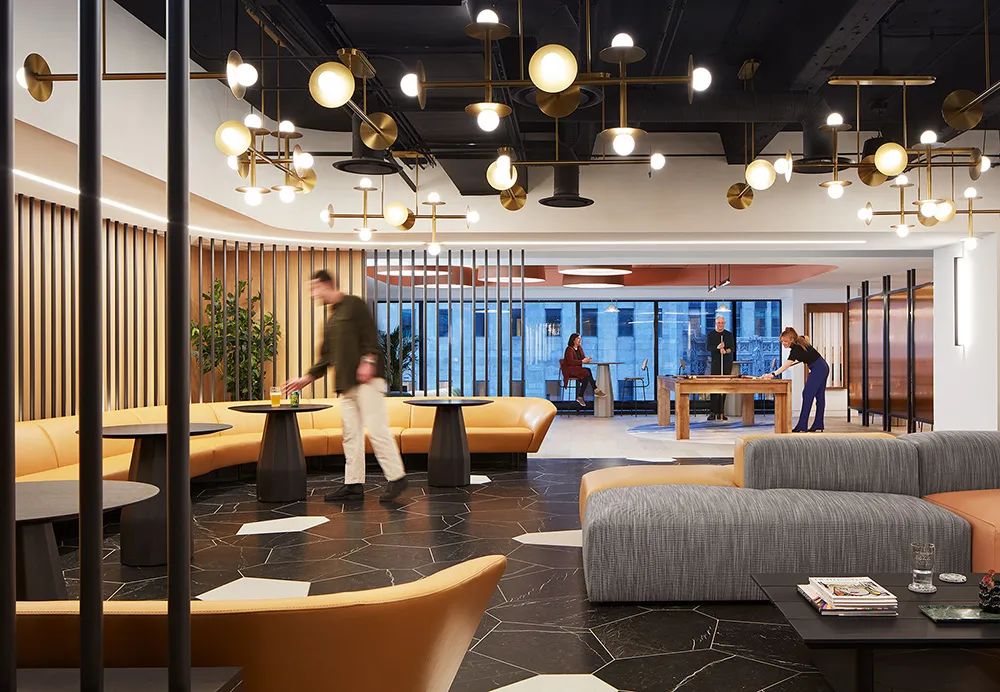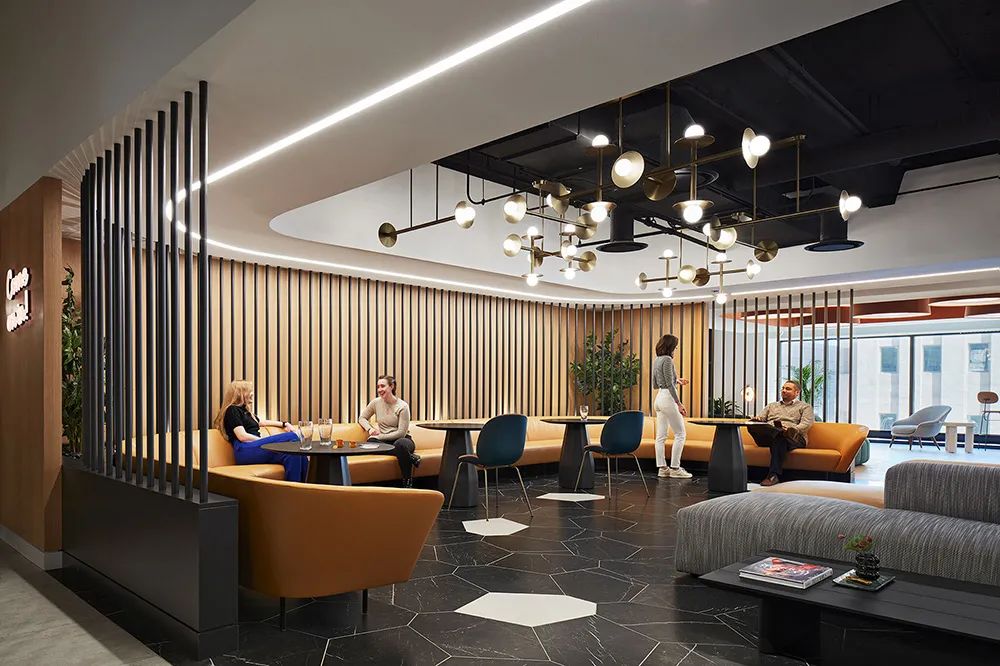 In this tenant common room, the designers created a warm, dynamic and inviting space through soft curves, warm lighting and natural materials. Vibrant entertainment that matches the vibrancy of the bustling city streets downstairs. Seats along the open glass curtain wall allow people inside to feel the vitality of the city.
A series of design 'scenarios' come together to create a diverse work landscape for tenants to choose from. The design team defined the different activity areas through the design of the ceiling: a lounge area, a conference center, a gaming area and a curved bar offering a variety of beverages. At the same time, different forms of lighting support different situations and behavioral activities.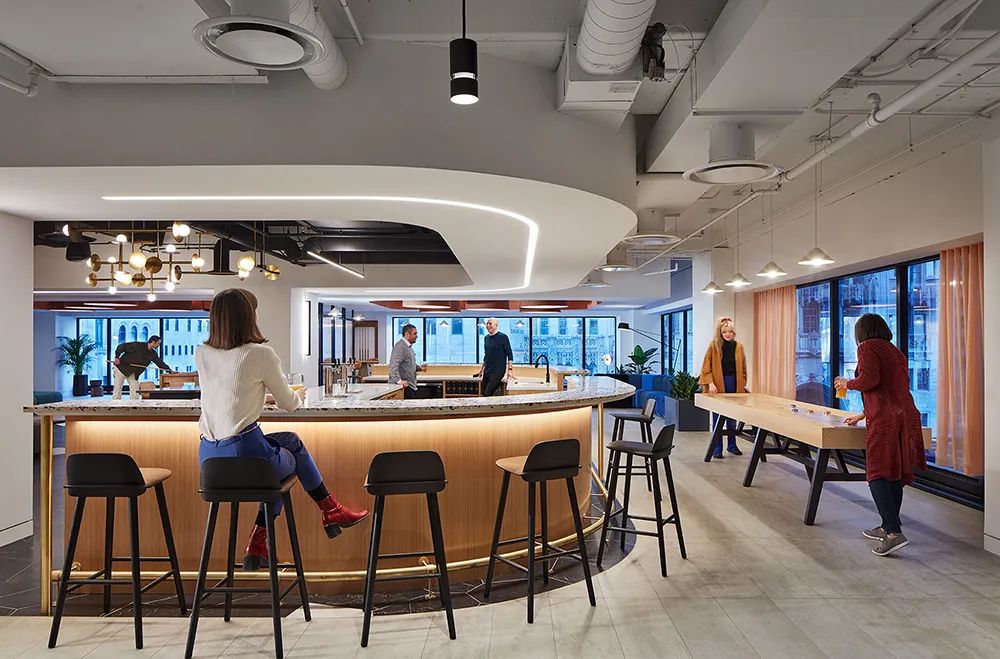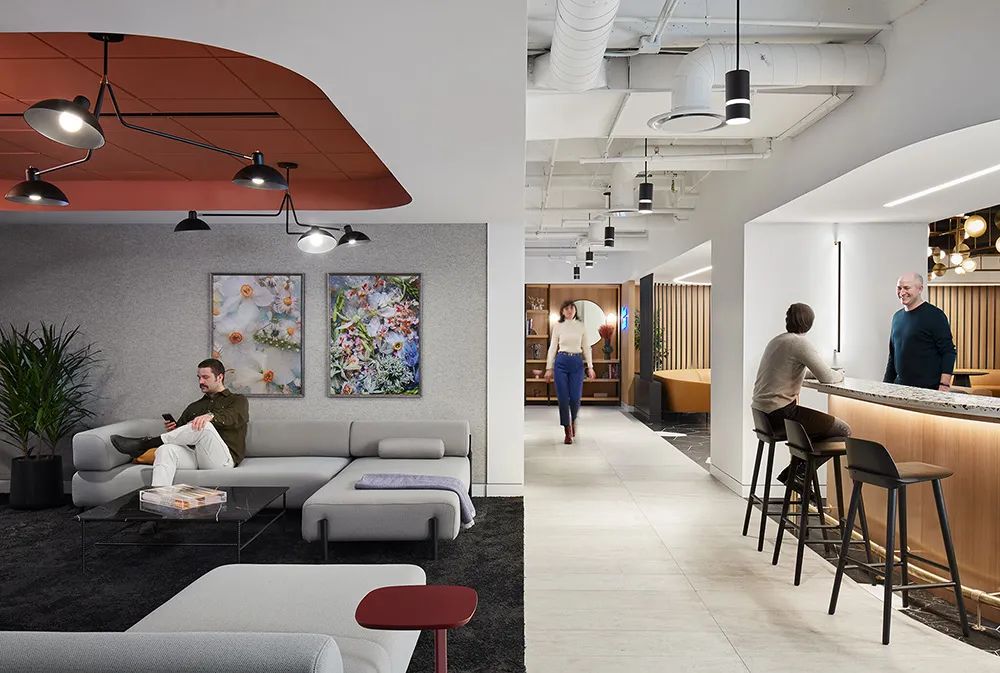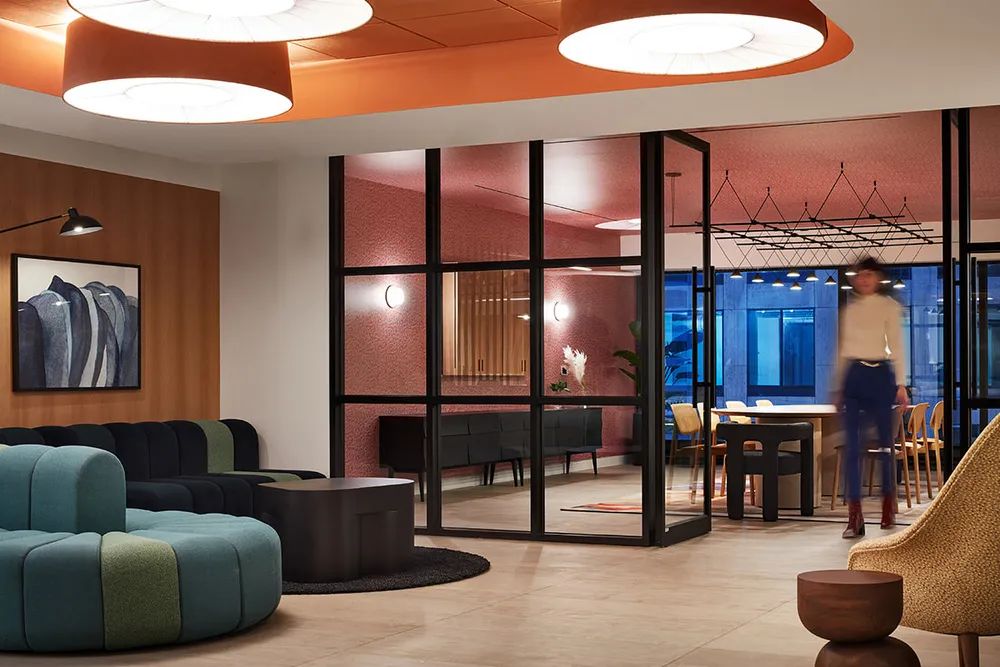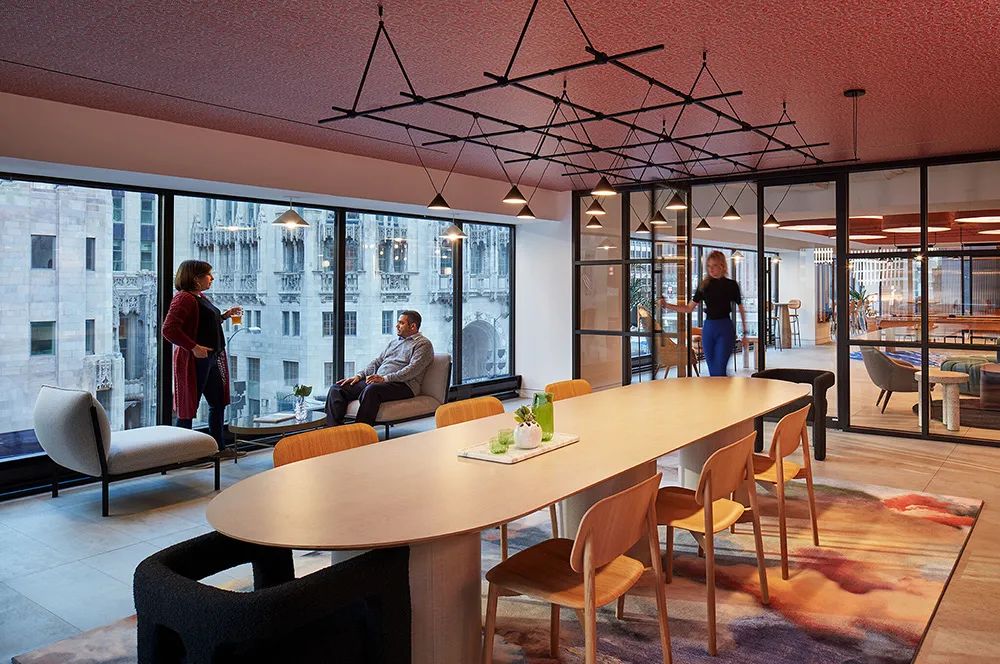 Different heights and different types of seating allow tenants to choose - from rocking chairs to large sofas - to find the most comfortable space scene according to their needs.
Adjacent to the rest area, there is a wellness lounge, ready for tenants who want privacy away from the stressful office environment. There are also billiards, shuffleboard and a range of board games for entertainment. The carefully selected wallpapers, decorative paintings, lamps and neon signs together create a friendly, comfortable and warm atmosphere.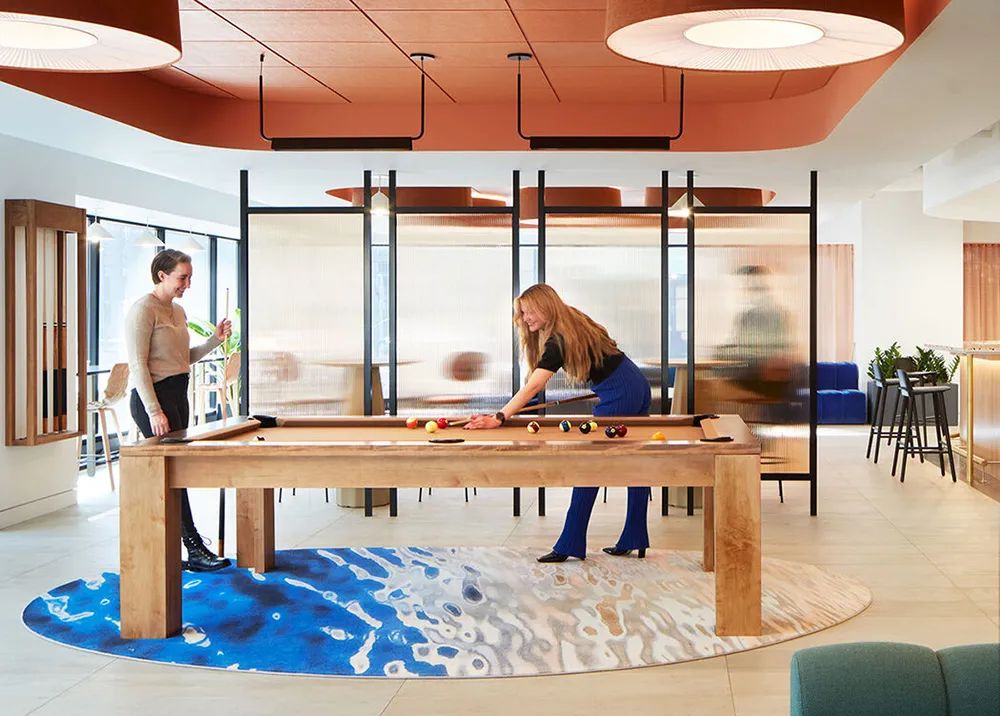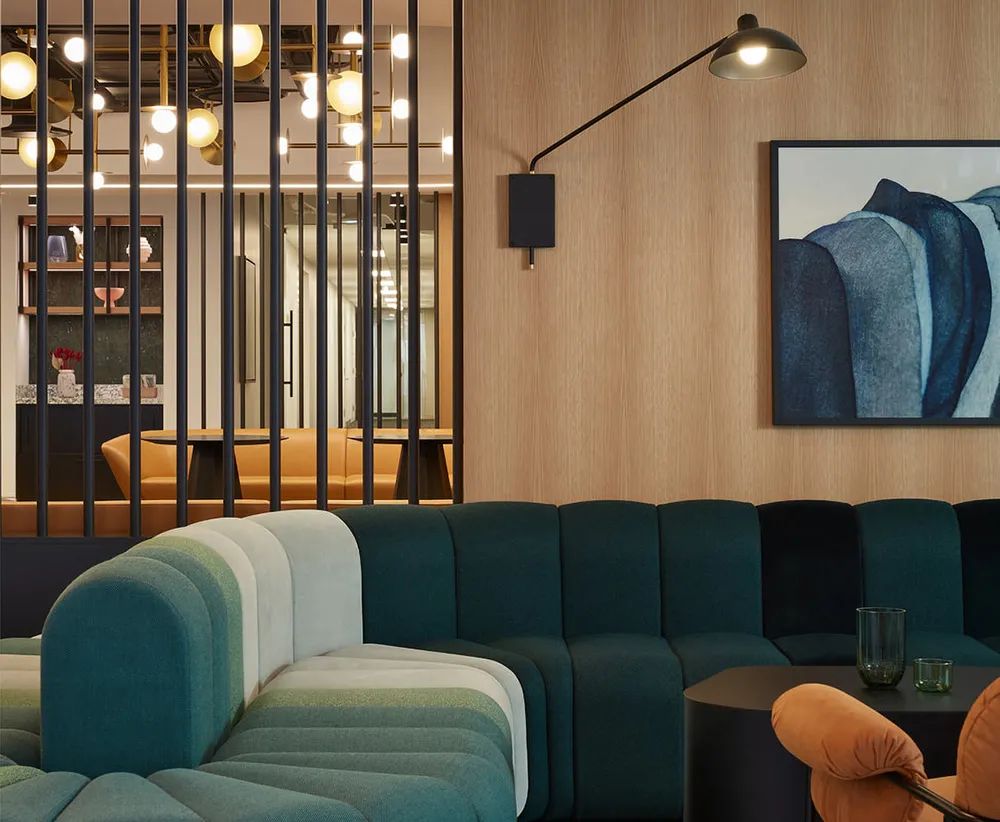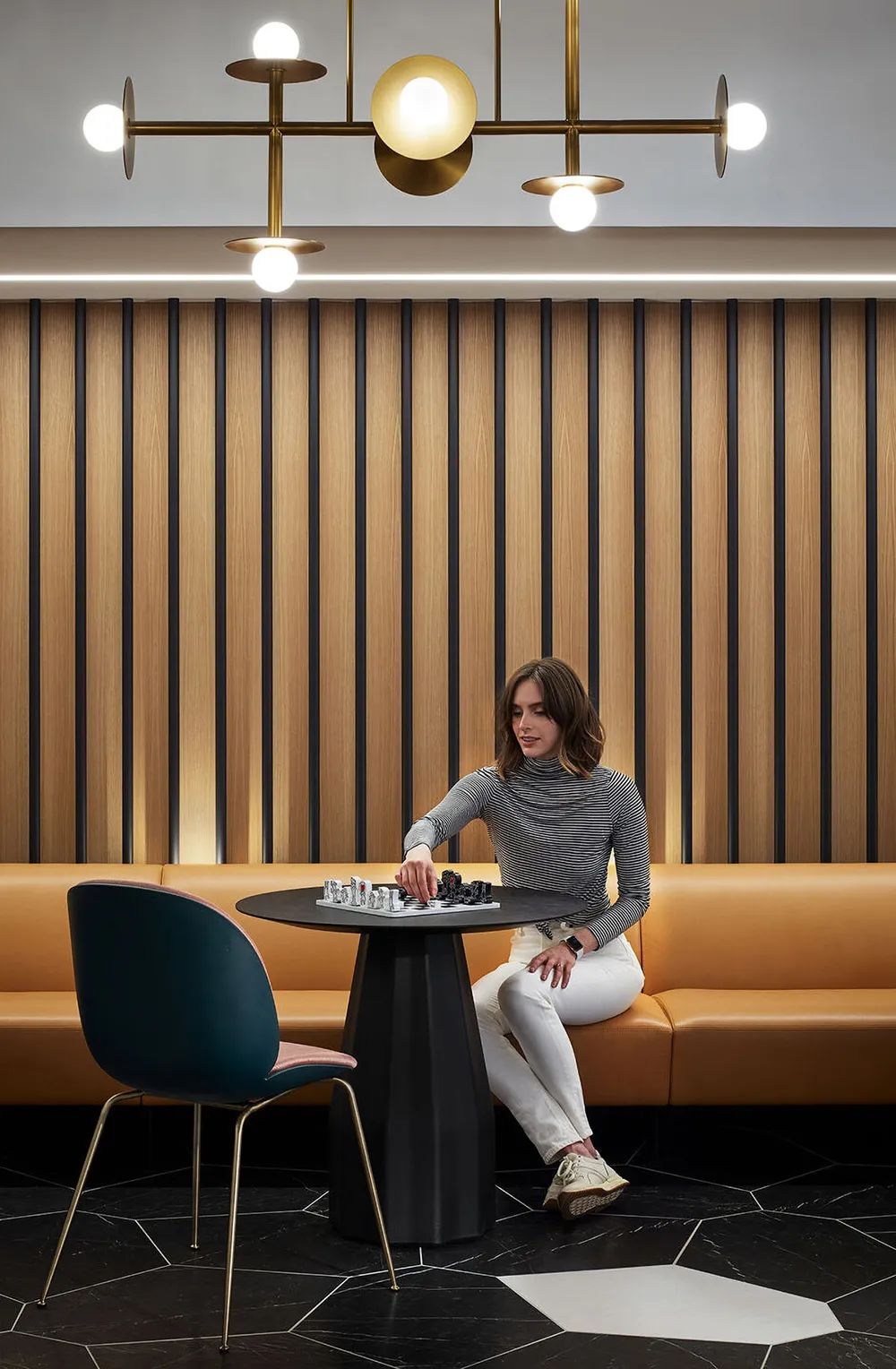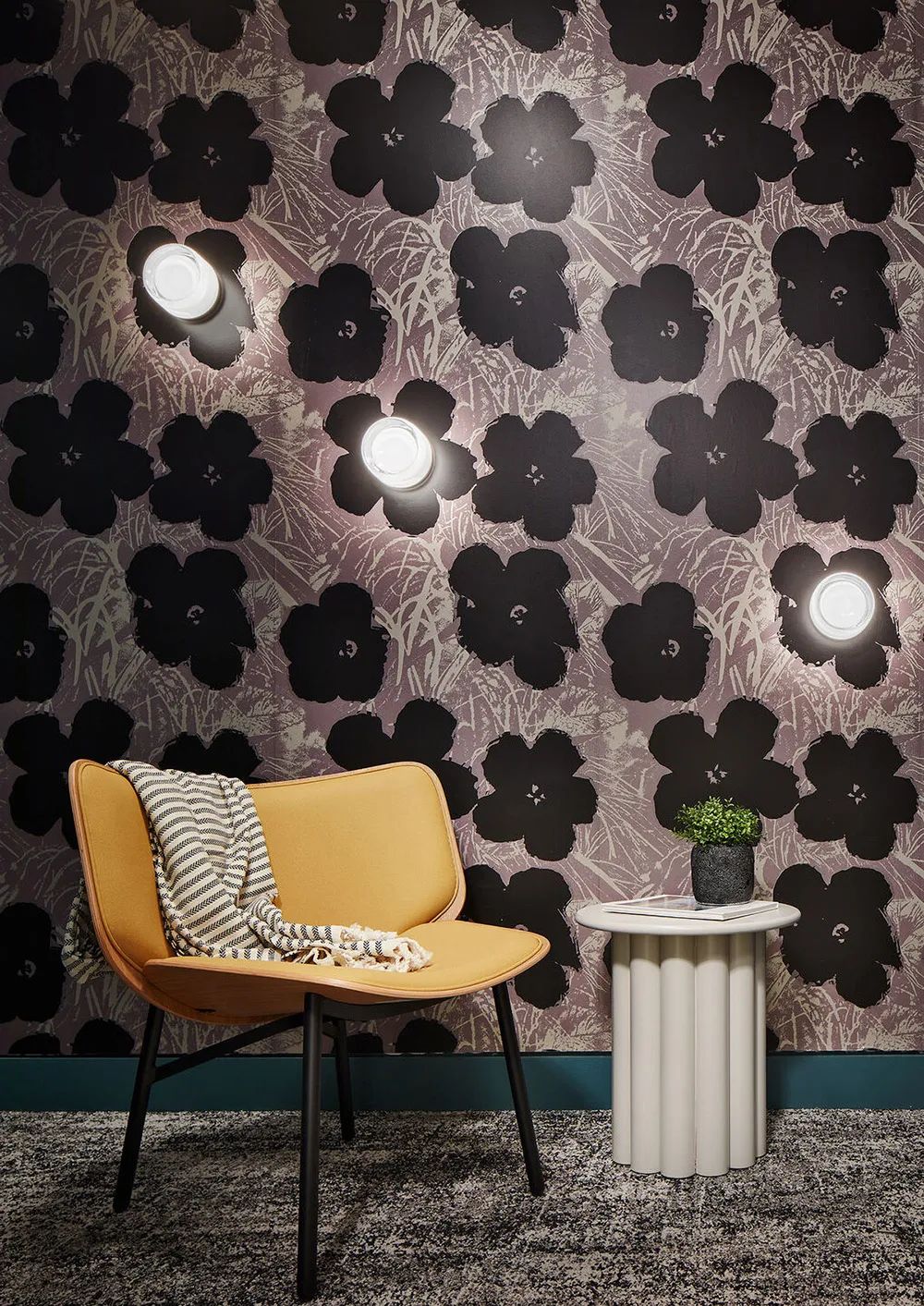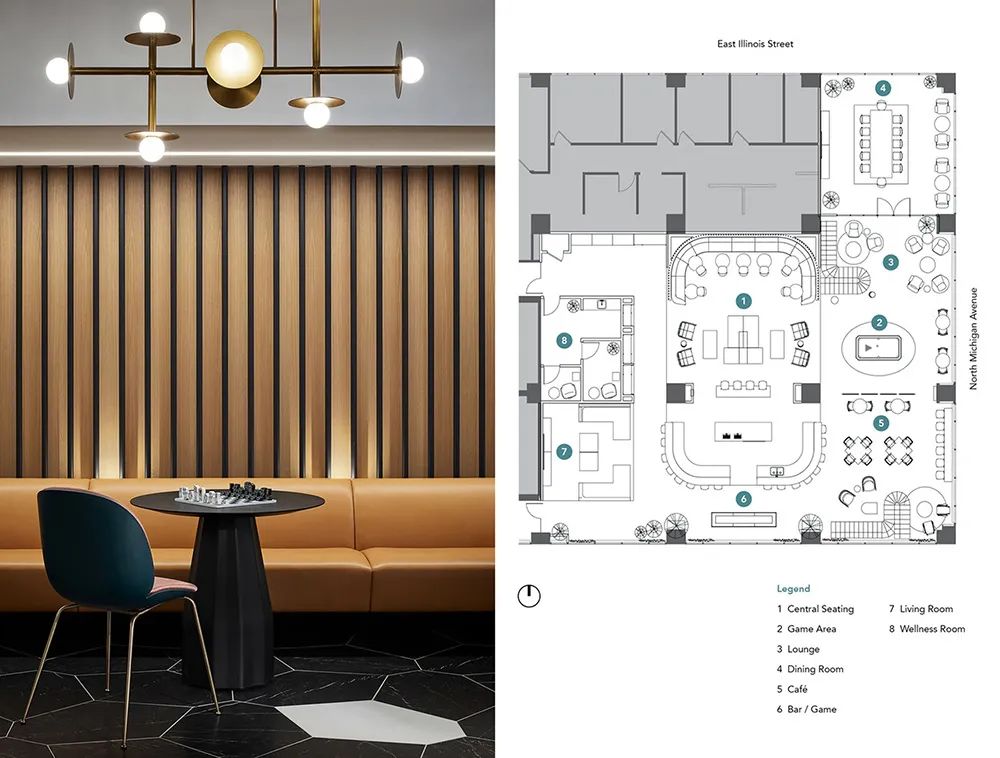 Featured product applications——
1. Beetle lounge chair, brand: Gubi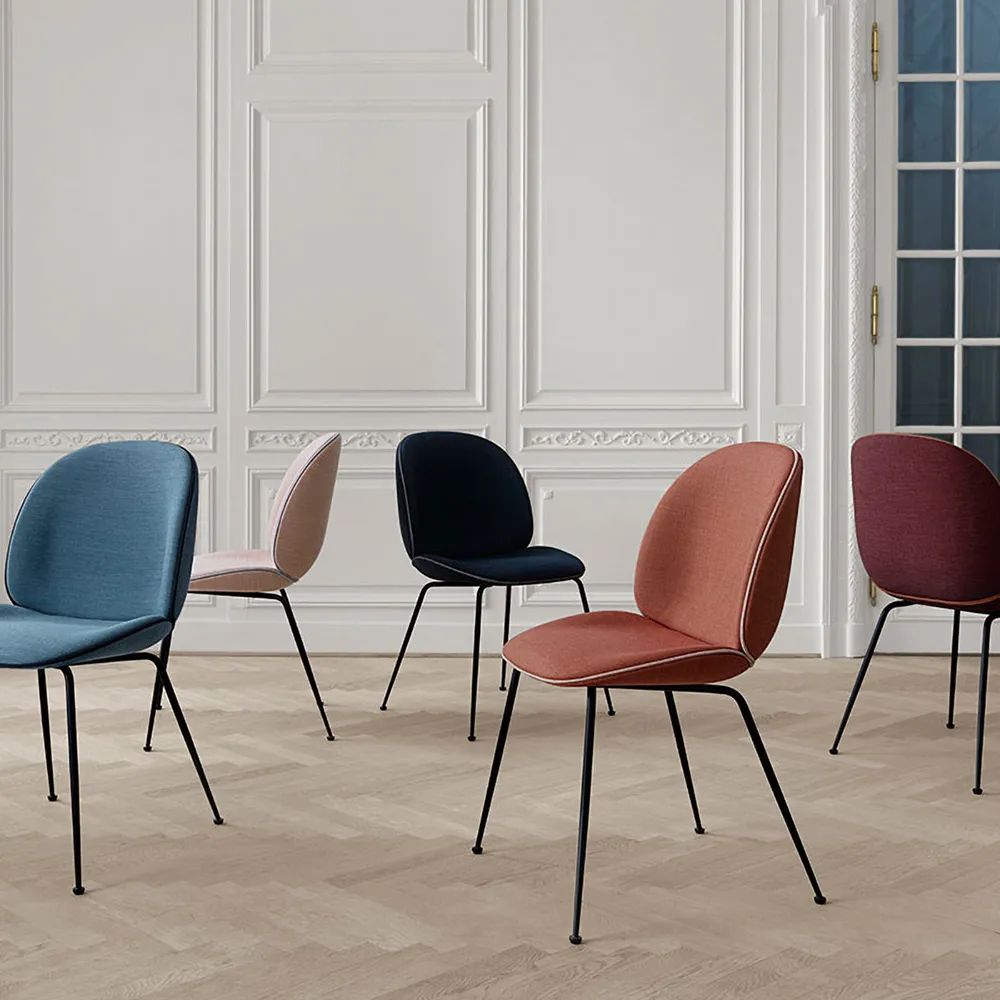 2. Leisure chair, brand: Thonet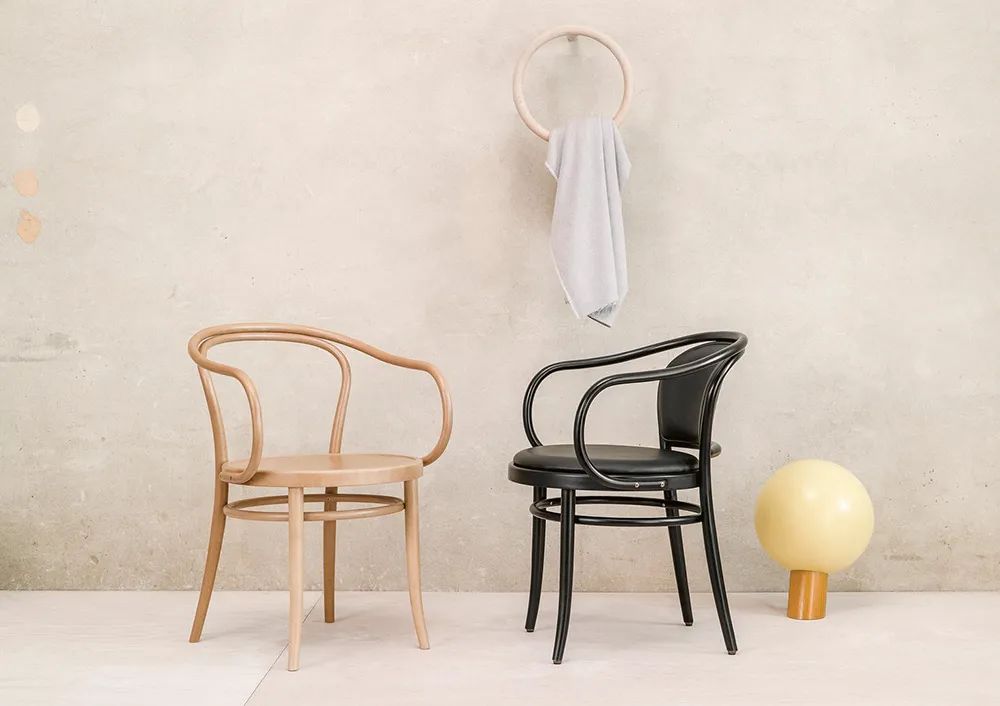 3. Bollo armchair, brand: Fogia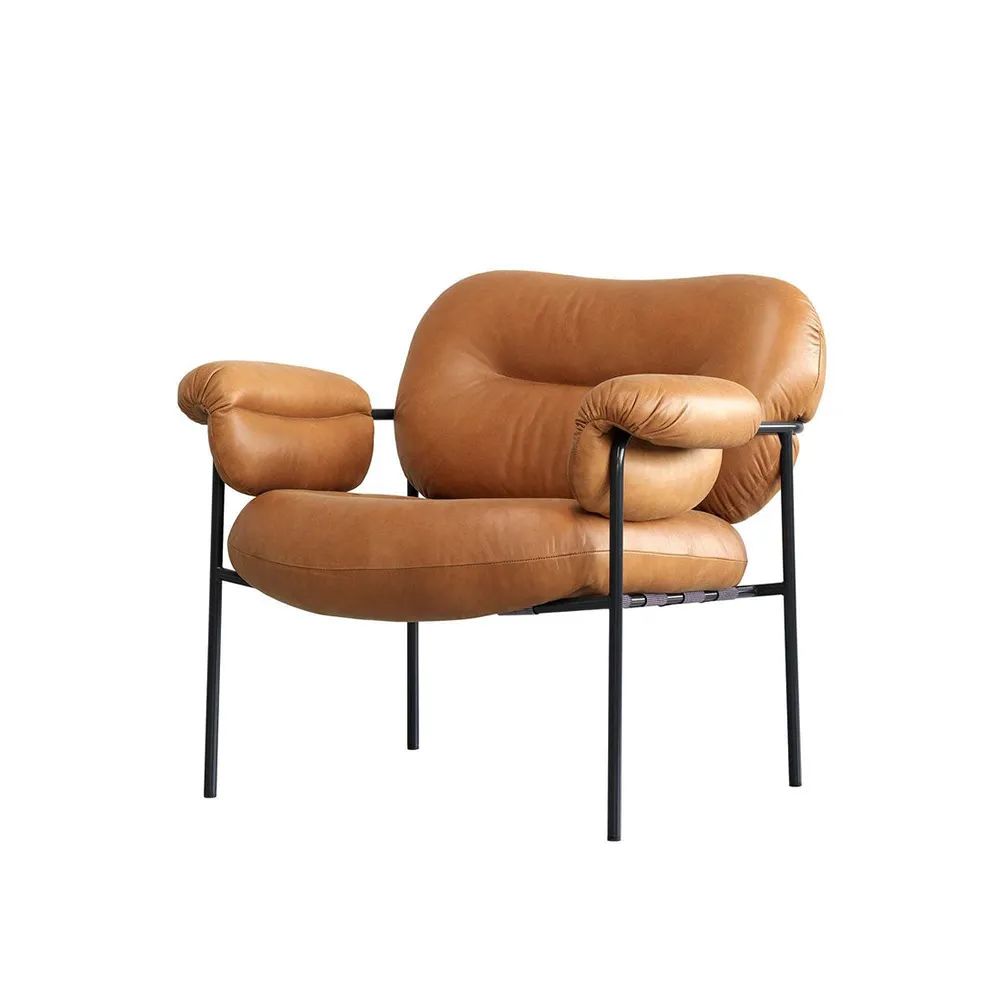 4. Afteroom bar chair, brand: Menu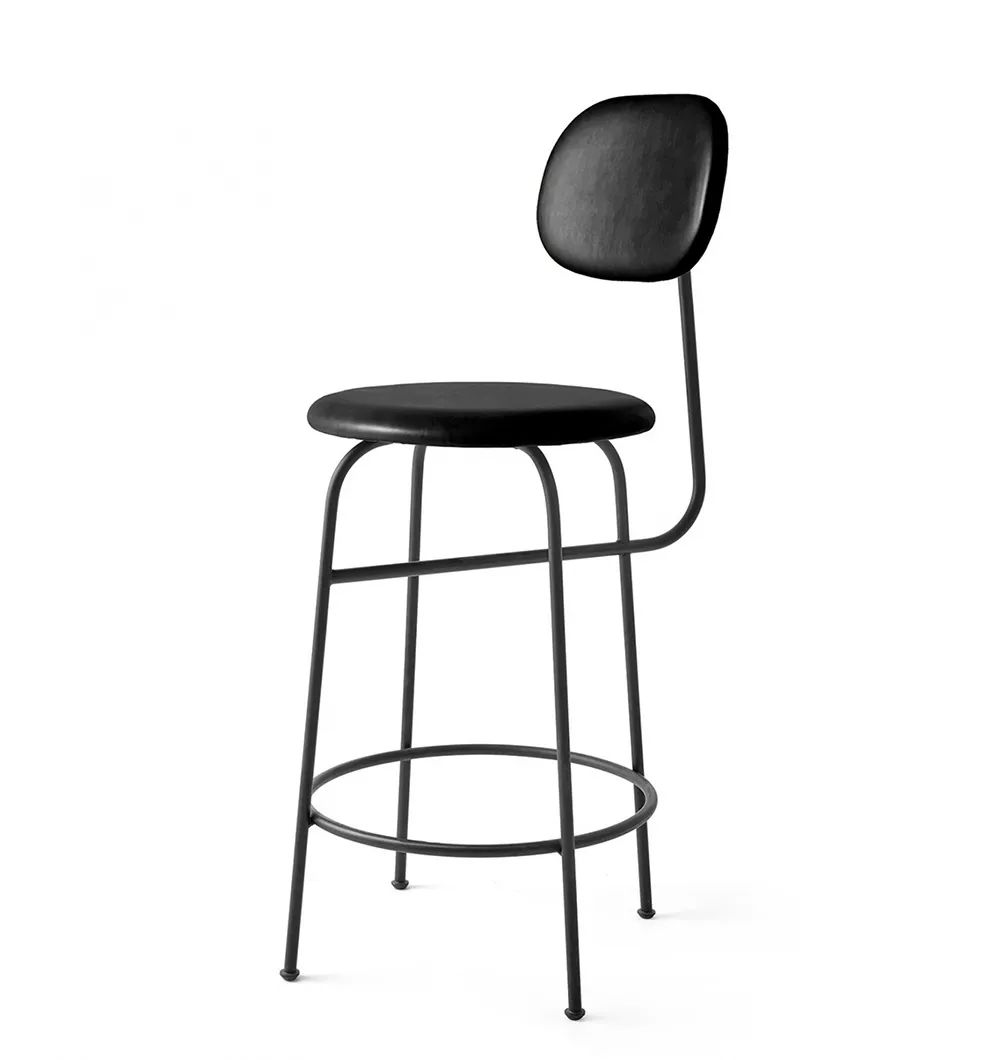 5. Nerd bar chair, brand: Muuto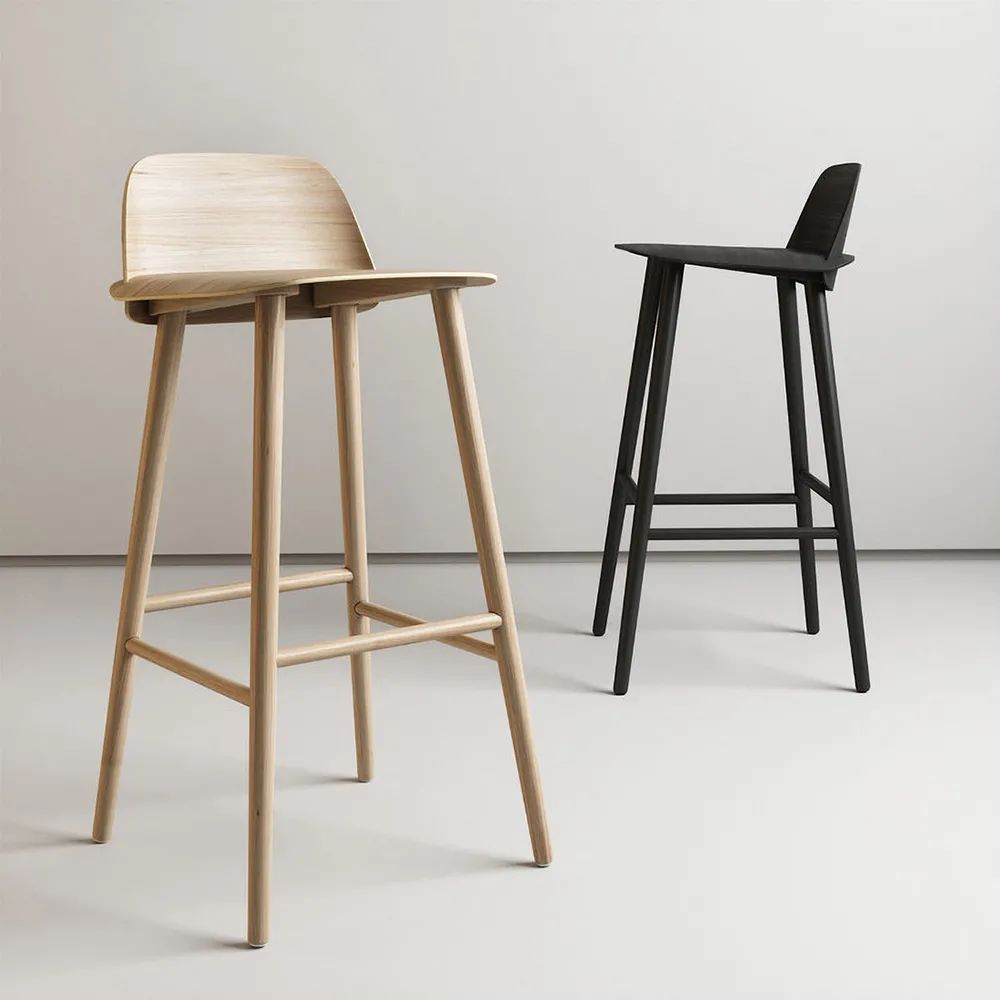 6. Yoom sofa, brand: Stylex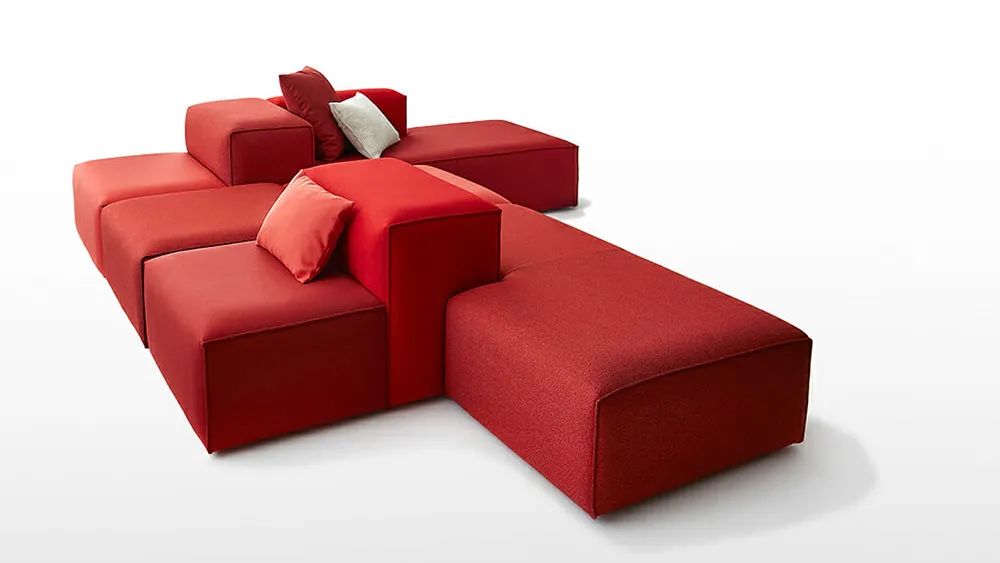 7. BOB modular sofa, brand: Bla Station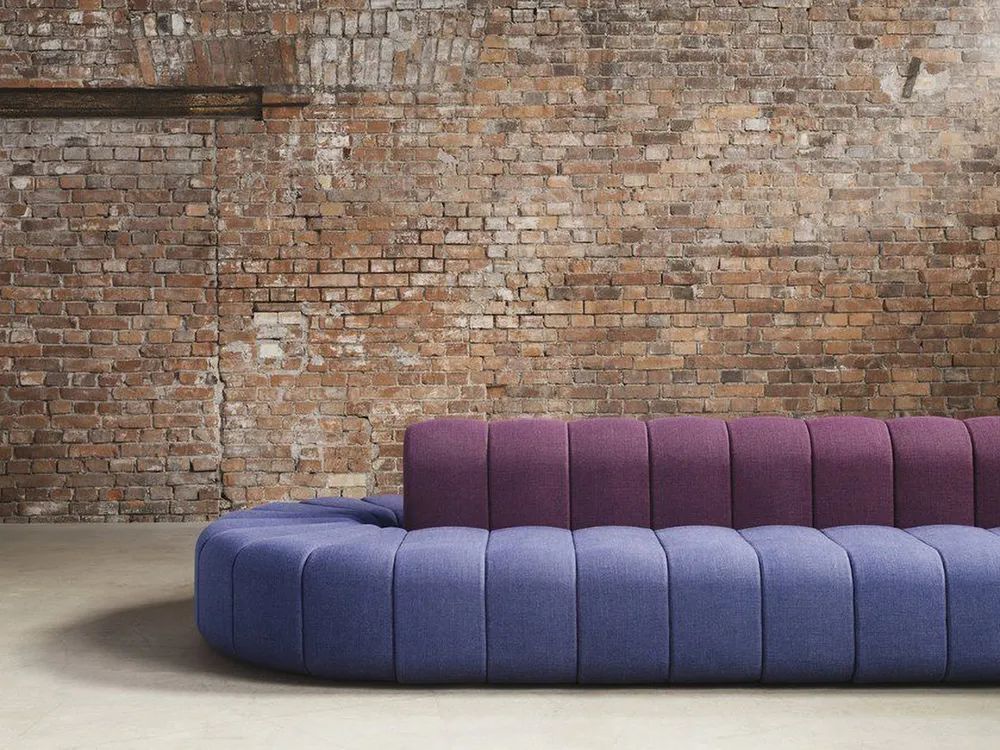 8. Nodes 8 chandelier, brand: Kelly Wearstler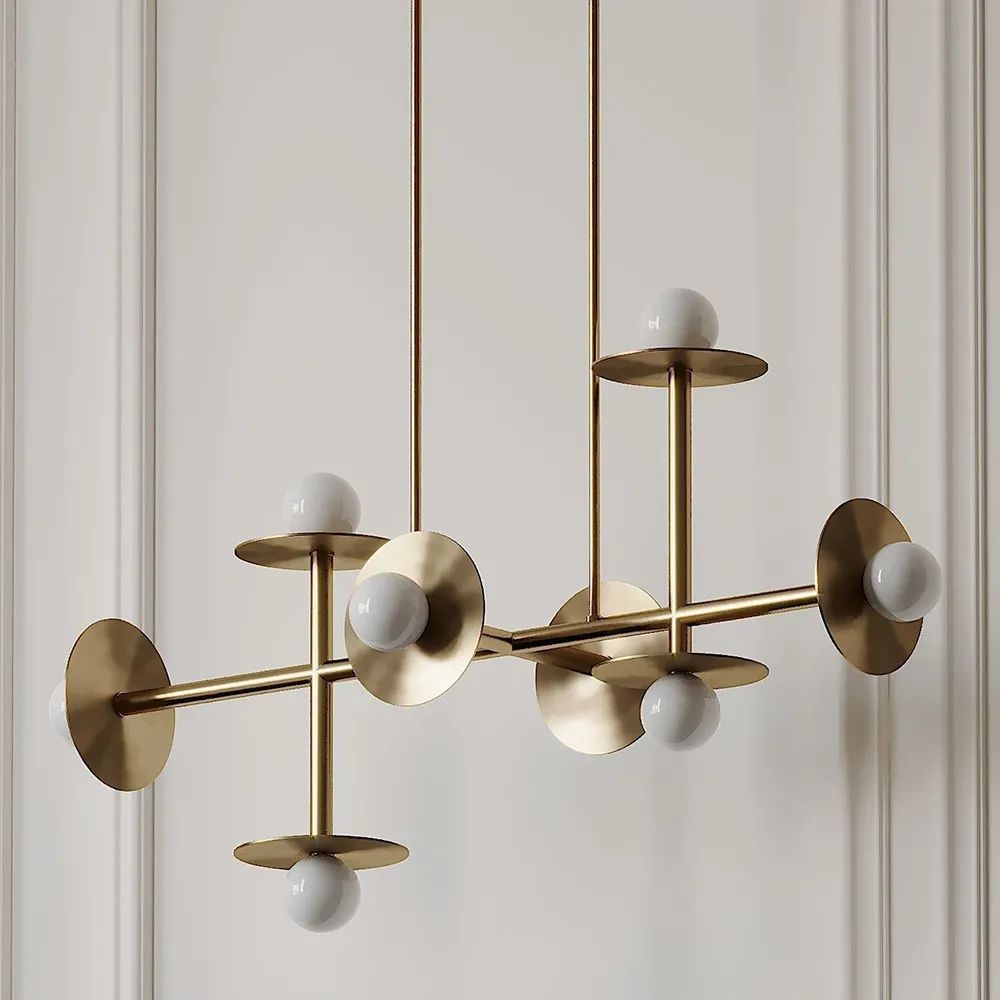 9. Waldorf chandelier, brand: Lambert et Fils